Electric Steam Boilers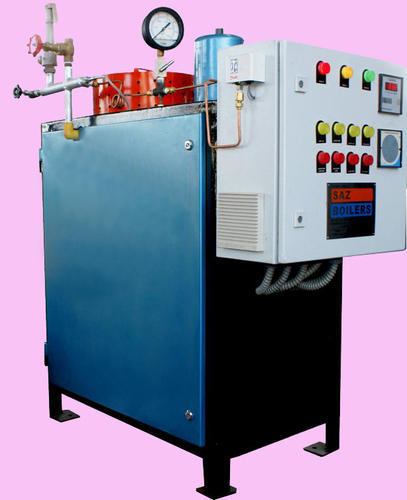 We are one of the prime Electric Steam Boiler Manufacturers based in India. Our Electric Steam Boilers provide superior performance. These Electric steam Boilers are automatic thus very easy to operate. Electric steam boilers are customized as per the requirement of the clients.
Specifications
Capacity:
10 kg/hr to 2,000 kg/hr
Pressure:
2 kg/cm2 to 10 kg/cm2 (g)
Fuels:
Electric
Efficiency:
Overall efficiency of 98 % (-2%) on NCV
Features
Easy for installation& commissioning.
Fully Automatic Operation.
High efficiency of about 98%
Compact & easy to operate.
Perfect and smokeless combustion.
Minimum maintenance cost.
Noise less operation.