Oil and Gas Fired Thermal Fluid Heater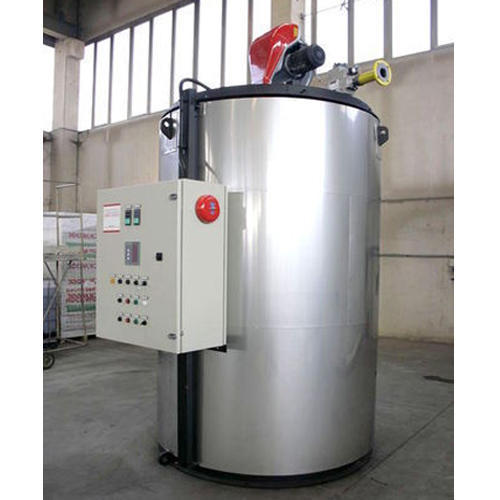 We are recognized among the major Oil and Gas Fired Thermal Fluid Heater Manufacturers in India. The Oil and Gas Fired Thermal Fluid Heaters offered by us are accessible in vertical and horizontal types. They have the burner control of Single Stage, Two Stage, and Step Less Modulating.
Specifications
Coil Type: 50,000 to 5,000,000 kcal/hr.
Temperature: Range 300 deg C for standerd unit and 350 & 400 deg C for high temprature
Fuels: LDO, HSD, FO, LSHS, Natural gas, LPG, Biogas.
Efficiency: Overall efficiency of 88 % (+/-2%) on NCV

Special Features
High Efficiency—Less Fuel consumption.
Single Button Start / Stop with Automatic Control with Safety features.
Noiseless operation with monobloc Burner
Smokeless combustion. Low Pollutants.
No explosion hazards due to coil design.